Contents
Integration with ADP
The Snappy data connector for ADP Workforce Now® enables you to automatically sync your employee data across systems. When you make changes to employees in ADP, they are automatically reflected in Snappy Gifts. Learn more about our data integration here.
Fun & Customizable
Fun, interactive & memorable experiences with customizable company branding, personalized messaging, a variety of gift reveal experiences, and a choice of gifts for your recipients - its smiles all around!
Gifts from Top Brands
High quality, curated gifts from hundreds of top brands, handpicked by our professional curators based on our proprietary gift-trends algorithm. Whatever the occasion, or your budget, we have a collection for you!
Budgeting Tools
With our unique pricing model, you could save up to 20% of your gifting budget. Plus our simple-to-use dashboard allows you to set budgets, and track spend - giving you full visibility and putting you in control.
Socially Responsible Gifting- Make-A-Wish
With donation options, a monthly program to feature minority businesses, a sustainable business collection and local sourcing, you can feel confident you are giving back to society too! Snappy has a direct partnership with Make-A-Wish Foundation and has raised over $1M to date!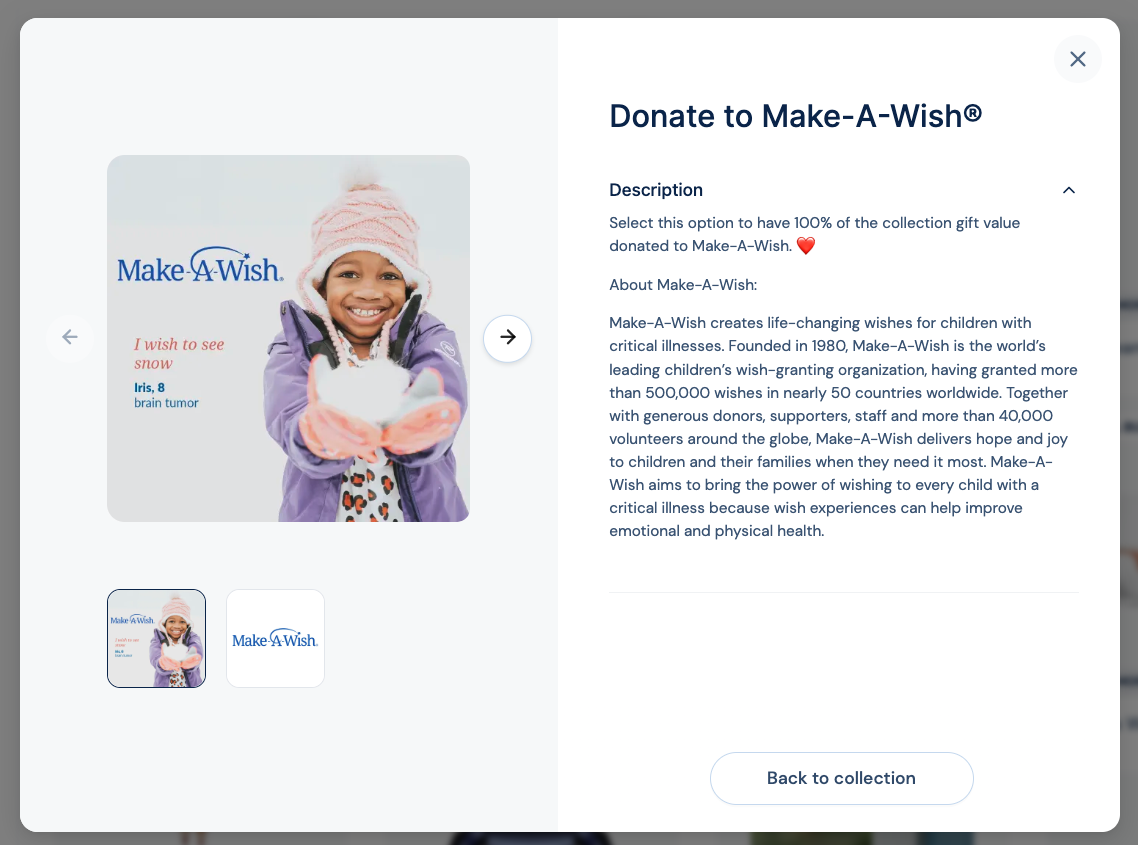 Manager Dashboard
The Snappy Dashboard gives managers access to send gifts and track status, automated campaign setup, simply budget management and forecasting, and real time insights.
Thank-You Notes
When someone receives a Snappy gift they can send an optional thank you note to let the sender know they appreciate the thoughtful act.
5 Star Service
Whether you need help setting up your campaigns or to add new admins to the platform, our award winning Customer Success team are on hand to help.